WILL YOU PLEASE BE PART OF THE SOLUTION?
Our 2021 budget below will allow us to educate 80 students. (This is double our 2020 enrollment.)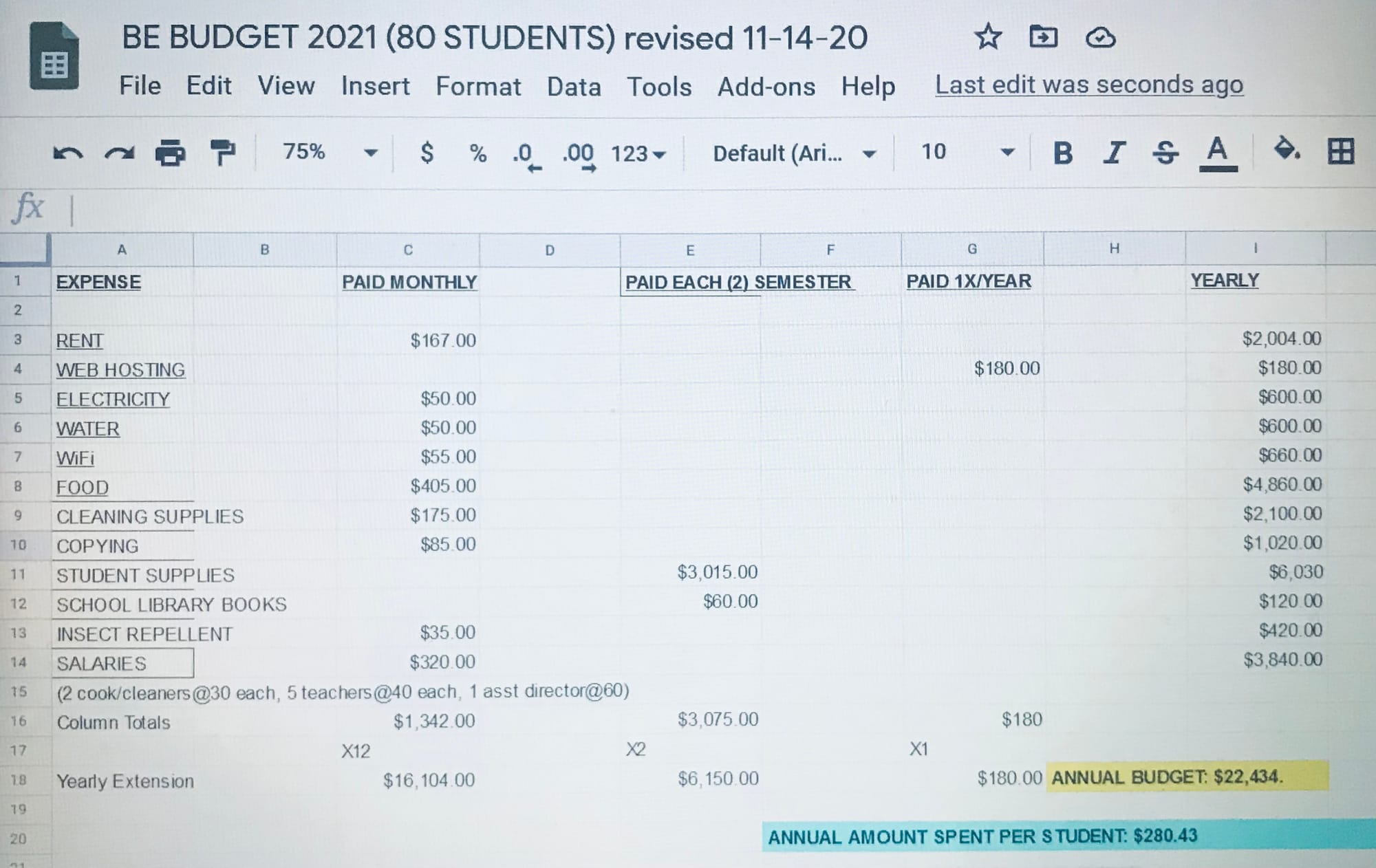 One Time Donations
10 notebook-style computers* (10-inch screens) >>>>>>>>>>>>>>>>>>>>>>>>>>>>>>>>>>>>>> Price TBD
*Note to Donors: If you wish to donate items, such as computers to the school, it is suggested to buy them from retailers in Kampala, as international shipping fees are extremely high.
THANK YOU FOR YOUR INTEREST IN BECOMING PART OF THE SOLUTION!
Donation options appear on the next page.